Fans of Kingdom hearts will be glad to know that the second in the best selling game series has been released.  In Kingdom Hearts II, Disney elements are combined with Final Fantasy elements to make a truly excellent game!
The story starts one year after the events of the first Kingdom Hearts in a place called Twilight Town.  You follow the actions of a young and troubled boy named Roxas.  Sora, Donald, Goofy, and more characters return.  This includes appearances by many Final Fantasy characters, along with many Disney characters that were not in the previous game.  Visit old and new locations from Disney movies including:  Mulan, Pirates of the Caribbean, and Beauty and the Beast.  Sora must look for clues as to who the Heartless are and what is behind Organization XIII.  The plot is very well written and will leave you guessing until the end… when all is finally revealed.
[Read more]
Racing simulation games have come along quite well recently.  The graphics have improved. The authentic looks of the vehicles are great.  But most of these simulators are for cars.  For those of you who like the bikes, get ready for Tourist Trophy:  Real Riding Simulator.  Tourist Trophy was made by the same creators that made the ever so popular Gran Turismo series.
In Tourist Trophy, you get to play various different game modes throughout 35 different international courses.  These courses are either closed circuit or city tracks.  Some tracks you may even remember from Gran Turismo such as:  New York City, Suzuka, Tsukuba, Laguna Seca, and more!  Take on these tracks with your choice of over 100 different licensed motorcycles.  These include:  BMW, Triumph, Kawasaki, Ducati, Honda, Motorrad, and more.
There are various modes of play.  In challenge mode, you play a career type mode.  You start out trying to get your license.  You go through various tests and challenges that test your speed and skill throughout various conditions.  Once you accomplish that, you can then select various engine classes, along with the courses you wish to race.  You then get your garage access so that you can use the credits you accumulate from winning races to upgrade your bike and accessories.  The look of your rider and bike is fully customizable!
There is also an arcade mode for those of you who wish for a quick race or a split screen 2 player race against your friends.  Photo mode allows you to take pictures of your bike from the challenge mode.
Enough about that.  Now how are the controls?  The controls take a bit to master.  You need to learn when to lean, when to brake or accelerate (especially during turns), and how to follow the line.  Once you figure this out, you will see how fluid and graceful the movement of your bike and rider really are.  The way the game was made makes these motions look just beautiful.  This coincides with the gorgeous graphics!  The soundtrack is also pretty good.
Tourist Trophy is available on Playstation 2.  It has an ESRB rating of E for everyone.  This means that the game is suitable for even children to play.  A strategy guide is available for those of you who would like a bit of help.

Fans of Kingdom hearts will be glad to know that the second in the best selling game series has been released.  In Kingdom Hearts II, Disney elements are combined with Final Fantasy elements to make a truly excellent game!
The story starts one year after the events of the first Kingdom Hearts in a place called Twilight Town.  You follow the actions of a young and troubled boy named Roxas.  Sora, Donald, Goofy, and more characters return.  This includes appearances by many Final Fantasy characters, along with many Disney characters that were not in the previous game.  Visit old and new locations from Disney movies including:  Mulan, Pirates of the Caribbean, and Beauty and the Beast.  Sora must look for clues as to who the Heartless are and what is behind Organization XIII.  The plot is very well written and will leave you guessing until the end… when all is finally revealed.
[Read more]
Are you interested in flying in some famous dogfights and battles from  WWII?  How would you like to be an ace fighter pilot squadron leader that barks out orders to your fellow wingman?  If so, then get ready for Blazing Angels:  Squadrons of WWII.
In Blazing Angels:  Squadrons of WWII, you get to fly over 40 authentic and realistic looking aircraft from WWII.  These aircraft look just as they did back in those days from the inside of the cockpit to the paint designs on the outside!  Some of these legendary airplanes are:  Luftwaffe's Messerschmitt, Japanese Zero, Spitfire of Britain, B-17 Flying Fortress, P-51 Mustang, P-38 Lightning, and more.
[Read more]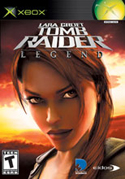 Tomb Raider fans have long been waiting for the return of the sexy Lara Croft.  She finally makes her return in the highly anticipated newest edition to the game saga, Tomb Raider:  Legend. 
Some of you may be wondering if this game is worth your time.  Some of the previous Tomb Raider games were not very fun or impressive.  In fact they were down right terrible.  But Tomb Raider:  Legend is absolutely awesome and quite possibly the best in the saga.
[Read more]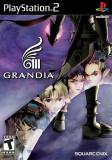 Good RPG (role playing games) are sometimes hard to find.  But many times, if the RPG is in several series, odds are that it is quite popular.  One of the lesser known but good RPG series is that of Grandia.  Recently, Grandia III was released.  If you enjoyed the first 2 in the series, you are sure to love this one.
Grandia III begins in a peaceful and quiet village.  The lead character, Yuki, is inspired by the long forgotten: Sky Captain Schmidt, to build and fly his own airplane.  Sky Captain Schmidt once flew further and faster than anyone and Yuki wishes to beat him.  One day, Yuki attempts to fly his newly built airplane with his mother, Miranda.  (Miranda looks like she could be his sister).  He soon crosses paths with a young lady named Alfina and her not so nice brother, Emelious.  Alfina is a Communicator.  Communicators can talk to ancient creatures.
[Read more]
The 108 stars of destiny are back!  Fans of the Suikoden Saga get ready for number 5!  Suikoden V offers many of the saga's common themes, along with some new, but much welcomed changes.
The story begins in the land of Farlena.  Because of civil unrest, the Queen of Farlena is forced to use the Sun Rune… but at a terrible price.  The story unfolds as a silent hero rises.  Typical of Suikoden.
[Read more]
When the Elder Scrolls III: Morrowind game came out for the PC, consumers were delighted. As the Elder Scrolls IV: Oblivion title was announced, consumers could hardly hold their applause. Much like the Morrowind game, Oblivion takes on another world. The game throws you into an enormous world to explore, complete with missions, quests, items, and literally thousands upon thousands of other activities for you to spend your precious time on.
[Read more]
If you don't know what MMORPG stands for, don't worry-you're not alone. MMORPG stands for massive multiplayer online role playing game…and now you can see just why MMORPG is shortened! It sounds fascinating and it is, players play in a constantly evolving virtual world online simultaneously with other online gamers.
What can be so exciting about a MMORPG? Lots!
[Read more]
Any fan of the RPG genre (role playing game) knows that captivating characters and a catchy story line are some of the most important factors that make a good RPG.  That is why all of you RPG lovers should take a crack at Radiata stories.  Radiata Stories has an intriguing story line that will leave you laughing right at the beginning.  In fact, I have almost wet my pants laughing at the quirky comments and events that take place throughout the game!
You begin as a young hero who oddly enough is named Jack Russell.  Jack has a smart mouth that often gets him into trouble. He dreams of joining the legendary Radiata Knights.  Unfortunately, he is not very good and is only allowed into the Radiata Knights because his father was once a member.  The story then moves on to a much bigger picture, that you will just have to see for yourself. The main storyline does take a bit to get to, but once it does, you will be pleasantly surprised.
[Read more]

WWE has an interesting story on the current batch of consoles. For the Gamecube and Playstation 2, games like WWE Day of Reckoning and WWE Smackdown!, respectively, are downright amazing wrestling titles that offer a flurry of features, solid graphics, and a tuned gameplay element. Meanwhile, THQ, the same company that published the aforementioned titles, has had an extremely rough time putting out a quality title for the good old Xbox. Needless to say, both WWE Raw and WWE Raw 2 were both below average titles that could have used a lot of improvement. THQ, looking for a fresh start, decided to go with WWE Wrestlemania 21 as the name for their new game in hopes of starting anew. Can they start a good franchise this time around?
[Read more]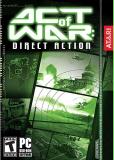 Real Time Strategy, or RTS games, are unique in every aspect. There is just such a stark contrast between the games that get it wrong and those that get it right. They all use the basic fundamentals, yet it is strange how some games can just hit the right number every time and pull away with flying colors while others get left in the dust. The question is: What category does Act of War: Direct Action fall into?
First off, something that should be mentioned about Act of War is that it uses live action cut-scenes. Strange indeed, and the last games that managed to pull that off were the incredibly popular Command and Conquer games. If nothing else, Act of War deserves kudos for making an attempt at such a rarely trodden road. Thankfully, Act of War actually does a good job with them and the live action cut-scenes really help to bring the story to life and help to enthrall the gamer into the game world.
[Read more]

Given the crazy success of the original Half-Life (much of it spurred by its innumerous and even more successful mods which were generated by a hyperactive Half-Life 2 modding community), it was never doubted that eventually a sequel to the popular first-person shooter would make its way onto store shelves.
What makes Half-Life 2 truly special stems from its incredibly gripping storyline. Although we won't go into details here for risk of spoiling anything (trust me, you don't want it spoiled!), just know that you will be doing plenty of gun-toting once again as the legendary gaming icon Gordan Freeman. The storyline is by far one of the best to have ever occurred on a FPS and it draws gamers in and never lets them go. Of course, such a great storyline wouldn't be much without some solid gameplay to back it up. Thankfully, Half-Life 2 has just that.
[Read more]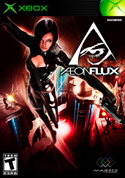 Movie-based video games are notorious for being bad. Not only do they generally turn out to be poor games, they also tend to be very flamboyant about it and have no shame in advertising how truly poor they are. This is generally due to a few reasons, the first being that the games are almost always unoriginal, basing themselves entirely on an already existing game and simply mixing in the movie's character into the game, giving it a slightly different look, and setting the story to match the movie. Even worse than mimicking the existing game, they also have the tendency to mimic it very poorly and can be found absent of the essentials that made the other game so good. These factors, combined with poor gameplay fundamentals and dynamics, make for a truly dull game.
Arguably, even worse is the exploitation that occurs of the movie's license. Bad video games based on a movie really make the movie look bad itself. The licenses are usually poorly implemented and poor representations of their big screen counterparts. All of these things are the results of a rushed product: when the developer tries as quickly as it can to put out the game without actually trying to put any effort in to make the game fun and original.
All of this intro was to introduce you to Aeon Flux, a game that, although not being overly fun or groundbreaking, still manages to use the license well enough and to introduce enough fun, original concepts to actually be a pretty good game. It isn't amazing by any means, but it is one of the rare movie-based games that looks like it actually tried to make a decent video game.
From the start, gamers will notice Aeon Flux is packed with style. From the graphics to the gameplay, the developers did a good job of trying to match the unique style that was presented by the original TV series. The game looks stylish, and the gameplay, from the combat to the movements, are also very stylish in design. This unique style gives Aeon Flux its own identity in the gaming world.
Keep in mind, however, that Aeon Flux probably isn't the game for anybody. This is due to some things that could have, and should have, been improved upon. Namely, the controls can tend to be twitchy and unresponsive. Additionally, there is no real targeting system, making combat a pain at times. (combined with a camera that isn't always welcoming).
Additionally, the game attempts to mimic is TV counterpart entirely in how its structured extremely disorderly. Albeit fun and interesting, the different shows in the series were tied together in so apparent fashion, each new entry into the series was completely unrelated to all of the past entries. The game is the same way, and the story definitely isn't gripping by any means.
The majority of the gameplay is based around its combat, which on the whole is actually quite fun due to its unique style and gameplay setup. The combat is fast and requires good response times, but it is rewarding to watch all of the different moves that can be executed. Additionally, guns can also be used on top of hand-to-hand combat, and there is quite a good selection of weaponry in the game's arsenal available to the player.
The other primary gameplay element is the puzzle solving and platformer setup. Although the moves that make up this aspect of the game are pretty good eye candy, they tend to be very simple to execute and don't require much skill or timing. Despite that, at least they were implemented well and look good.
The animations in the game tend to be pretty fluid and solid, highlighting the game's good character models. The environments can be a bit sparse and undetailed, but the game moves very quickly so there isn't much time to sit around and enjoy the scenery anyway. The only real knock on the graphics system comes from its rag-doll physics, which tend to be very poor and unrealistic.
On the whole, Aeon Flux turns out to be a pretty fun, appealing, and original game. It has just enough unique concepts and a unique style that make it different from other games and give it a step up on the usual gaming foray. Indeed, certain aspects of the game should have been given more consideration and care, but the game is still quite good and is an easy recommendation for a rental and possibly even a purchase for gamers who enjoy the game's setup.
If you liked True Crime:  Streets of L.A. Then get ready for the next installment, True Crime:  New York City.  This second installment features a new character with an attitude and a reason for it!
You play as Marcus Reed.  Marcus is a former criminal that turned to a rogue cop.  Marcus abuses his cop authority to hunt down the person responsible for murdering his mentor.  While doing this, Marcus cleans up the streets of New York City.  Undercover, Marcus gets involved in gangs, murders, crooks, and his past.
[Read more]

If you are a fan of The Prince of Persia saga, you will be pleasantly surprised with the end of the long standing trilogy… The Prince of Persia:  The Two Thrones.  This action game offers a dramatic end with an outstanding climax.  It puts on new spin on previous editions to the saga.
The game starts with the prince returning from the Island of Time to his home in Babylon.  He brings along his lover, Kaileena.  Unfortunately, the prince returns to find the land ravaged by war.  His homeland is against him!  The prince is captured.  Kaileena sacrifices herself to save him by releasing the Sands of Time.  The prince then wanders to change the things that have happened.  He soon learns that past battles have awakened a dark prince who slowly begins to posses him.
[Read more]
One has to wonder what has happened to the Tony Hawk series as of late. The series began dying out, so Activision put out it's Underground game, a refreshing new addition that was fun to play yet featured too many similarities to previous installments. THUG 2 was just more repetition that caused almost endless boredom. However, this negligence is greatly overshadowed by Tony Hawk's first foray onto the Xbox 360, Tony Hawk's American Wasteland.
The fact that the game can be played in high resolution truly only makes the games flaws, including its terrible graphics and sloppy animations, all the more apparent. Can Activision truly be any more lazy? One would figure that they would at least try to make a solid first appearance on next-gen consoles, however that is not so. Tony Hawk's American Wasteland, or THAW for short, really should have been thawed out prior to its release, since it will leave gamers feeling nothing but icy resentment towards the game.
[Read more]

If you love the epic tale of Star Wars then get ready to take part in some of the epic battles from the films in Star Wars Battlefront II.  This is the second installment of the popular action game.
This installment is a bit different than the first of the series.  This is because you can now look at it from the dark side perspective.  You can follow the story of Darth Vadar's elite 501st legion of stormtroopers, not to mention other stories.  You can see the massive destruction and terror that the dark side caused.  Or, perhaps help out the Rebellion.
[Read more]

If you are looking for the ultimate fighting game, then get ready for Soul Calibur III.  This is the third in the popular Soul Calibur series.  This new version offers 3 new characters, different play modes, and customizable characters!
The story thus far:  An unholy sword was sealed away by the destined one.  However, a mysterious being revives the azure knight, Nightmare.  Soon, the legendary battle of Soul Calibur and Soul Edge moves to the next stage.  Will you have the sword that prevails over all?
[Read more]
Innovativeness and ingenuity are two words that many video game developers seem to leave out of their vocabularies when working on games. Most studios stick to time proven methods and concepts that produce near carbon copies of past games. Granted, these game are fun to play, but after a while this age old process of making games ends up making these titles boring and unappealing. For this reason, it is necessary to honor a developer who can step in and successfully develop a game that breaks through these overused boundaries and instead makes for itself a new path for making its game. This is where Shadow of the Colossus enters.
[Read more]
Splinter Cell carries a very unique story. Splinter Cell is loved by gamers worldwide yet hated dearly by fans of other "Stealth" games such as MGS, Splinter Cell games seem to find a perfect blend of action and stealth (and having a kick ass main character, Sam Fisher, doesn't hurt). After handing over the reigns to another development team for the second game, the original team was hard at work on making a new Splinter Cell game, the third in the series, Chaos Theory. Can Chaos Theory provide all the great moments that previous games have done so well at?
[Read more]
While most racing games tend to be carbon copies of one another, using the same cars and with the handling feeling the exact same in each, there are those games that branch off and try to use their own unique feel. They can either crash or burn or offer an incredibly fun experience. The Ridge Racer series has always tended to lean towards the latter, and Ridge Racer 6 for the Xbox 360 follows a similar pattern.
Although it began its life as a successful arcade game, Ridge Racer was soon ported over to consoles and saw similar success. Gamers ate up the fast-paced racing action and thoroughly enjoyed the unique handling of the vehicles that the game offered. While many racers tend to try to be realistic, Ridge Racer 6 takes gamers near the edge of speed and allows them to reach a fast-paced, high intensity level that many racers never attempt to go.
[Read more]
Quake. The name alone brings up a countless number of fond memories for gamers worldwide. It is one of the most popular and best selling game franchises of all time. So popular it is, in fact, that there is an entire gaming convention named after it. The effect the Quake series had on gaming, particularly multiplayer gaming, is innumerous. A groundbreaking shooter, Quake created entirely new bounds and expectations in the genre.
Despite all of its accomplishments, the history and tradition of a franchise of games means nothing when looking at the quality of the newest installment. What the predecessors has accomplished doesn't make a game any better. Having said that, Quake 4 has officially hit shelves and attempts to bring gaming history to the present with a new graphics engine, a new story, and the same old Quake lovin'.
[Read more]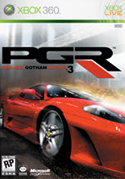 Current fans of the racing genre are in for a treat with the new Project Gotham Racing 3.  This third installment of the series offers better graphics and mood setting music.
This game allows you to drive the cars you have always fantasized about.  However, speed alone won't win any races.  You have to strut your stuff and perform bold maneuvers to win against your rivals.  There are over 80 vehicles to choose from.  Each vehicle is top of the line.  There are no cheap or "ratty" cars to select from!
Project Gotham Racing 3 is not too different from other racing games.  However, it does feature various driving viewpoints.  This includes a cockpit view that has an extremely realistic look to it.  The controls are easy to learn and quite consistant from vehicle to vehicle.
The game takes you to locations throughout the world.  Some of these locations include:  Tokyo, New York, and London.  Each location features jaw dropping backgrounds and stunning graphics.  While racing through, you may see it as a blur.  This is not because of poor graphics, but because of the speed at which you blast through!
You may play this game online.  Online you will find new features.  This includes: tournaments, Gotham TV, and the ability to create your own tracks.  You also can show off your racing skills to people across the globe!
Project Gotham Racing 3 is available on XBOX 360.  The ESRB rating is E for everyone 10 years of age and older.  This is because it features mild lyrics. 
Whether you are a fan of the classic movie or if you just love action games, King Kong is the game for you!  Anyone can appreciate the awe inspiring cinematic-like graphics that are seen in this game.  The game play itself is also hard to compare with anything else.
The story begins with you playing as Jack Driscoll from a first person perspective.  You are on the mysterious Skull Island, trying to survive and escape from horrid beasts of unimaginable size.  You later get to play as King Kong himself from a third person perspective.
[Read more]
Probably the most anticipated launch title of the Xbox 360, Perfect Dark Zero has finally arrived. After the original title became an instant classic on the Nintendo 64, the sequel has seen a rough road indeed. At first, there was speculation that the game would hit the Gamecube since Rare still worked for Nintendo. However, Microsoft made a decisive move and purchased Rare, attempting to bring games such as this to the Xbox. Countless delays ended up pushing the game to the Xbox 360, and ended up making it the premier Xbox 360 launch title.
Despite this rough road to release, Perfect Dark Zero came out as a surprisingly good final product. Many games that see such an incredible amount of delays and problems usually turn out unimpressive, to say the least, but Perfect Dark Zero breaks this trend and ends up being a solid game with good fundamentals.
[Read more]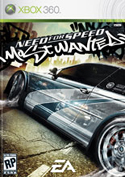 If you love to street race in your own tripped out vehicle while leaving rivals and law enforcement in the dust, you may be interested in Need for Speed:  Most Wanted.  This is the next in the series.  It follows the ever popular Need for Speed: Underground (which sold over 15 million copies worldwide).
This game allows you to roam the open roads throughout industrial and urban cities.  You can challenge rivals or police as you please.  Your goal is to become the most notorious, yet elusive street racer around.
[Read more]

The Matrix games, in a very similar comparison to its movie counterparts, have a rough track record. They tend to be excellent in concept and built on fundamentals and gameplay dynamics that could be absolutely amazing if executed as they should be, but the final products can tend to be a bit disappointing and lacking in certain key areas. The Matrix: Path of Neo, despite not being based directly on any single movie, still manages to capture the essence of The Matrix universe but is missing some things that really should have been included or improved upon.
Readers should know something now: if you're not a die-hard Matrix fan, you probably won't even give consideration to this game. Hardcore gamers will find the game to be largely unoriginal and poorly executed, making it a boring experience. However, Matrix fans will appreciate the solid implementation of The Matrix license and will enjoy revisiting The Matrix universe and finally be able to play as the legendary Neo.
[Read more]
If you are looking for an RPG (role playing game) that is a bit different than the traditional RPG's then you are in luck!  Fans of the RPG genre have been taking a swing at the newly released Magna Carta:  Tears of Blood. 
The story starts out in the land of Efferia.  Here, humans and the native Efferians co-exist only because they have to.  This is a time of endless war.  A young man has a hatred for some of the native Efferians and wants revenge.  He meets a young girl who has lost her memories.  This is where the dramatic story unfolds.  If you are concerned that this story has a cute and lovey-dovey theme, you are in for a great surprise.  The tale is quite dark with some unexpected twists.
[Read more]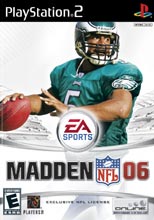 Given the ridiculous popularity of the Madden series, it wasn't surprising in the least that Madden 06 for the Xbox 360, the first Madden on a next-gen system, was going to by hyped, hyped, and hyped up some more. The Madden series is one of the most popular franchise of games of all time and, especially considering EA now exclusively owns the NFL license, it dominates to football market for games. However, domination of a market doesn't mean that the company, in this case EA, is going to put out the best product possible. In fact, the product usually lies on the opposite end of the spectrum. Sadly, that dark side is where Madden's next-gen debut finds itself.
[Read more]
The quality of launch titles tends to vary quite immensely. There are always some games which have obviously been rushed in order to meet the deadline to try and feed off the potential sales from the fact there is so little competition in games at the launch, while at other times there are truly quality games that really define what the system will be. Hyped up to be the best set of launch games ever, the Xbox 360 definitely had its work cut out for it to meet such a high declaration. In its launch arsenal it had such games as Project Gotham Racing 3, Perfect Dark Zero, and Kameo: Elements of Power.
Kameo had a knock against it from the start: it was originally meant to be on the Xbox. For this reason, Kameo still carries over certain effects and sequences that were obviously designed for the Xbox and don't take advantage of what the new Xbox 360 has to offer. A game such as Kameo is more like a next-gen port for a current-gen game, and developers have their work cut out for them to make such a game truly successful. Thankfully, Rare has done just that with Elements of Power.
[Read more]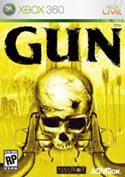 Truly original games can be very rare and hard to come by. These games tend to be the groundbreakers, the games that push the limits and boundaries set by the current batch of run of the mill titles. They expand the genre and raise expectations of gamers everywhere, increasing the competition and quality of the games related to it. Yet, not all original games are this way. Some are just mediocre attempts at trying to be unique and refreshing. Sadly, these games fail in most regards, usually do to a lack of basic fundamentals. Gun for the Xbox 360 is one such game.
Red Dead Revolver, Gun's closest of kin, was indeed a revolutionary breakthrough in many regards. It offered a unique take on Western gameplay that hadn't really been attempted before. Even Gun itself for the current-gen consoles, such as the Xbox and Playstation 2, held its own. However, Gun for the Xbox 360 turns up mediocre, and even less, due to sloppy fundamentals and the fact that it is practically the same game as its current-gen counterparts.
[Read more]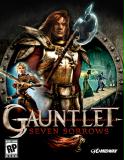 The Gauntlet games, on a whole, tend to have quite a rough track record. On one hand, the games can be incredibly fun and interesting, especially when played with a group of friends, and have proven to be excellent in the arcade. On the other hand, each new game tends to be much too similar to the last game and the experience can get boring and repetitive very quickly. Although Midway must know this, their newest game, "Gauntlet: Seven Sorrows," repeats many of the mistakes of previous titles and, on the whole, appears to be very uninspired.
The gameplay in Gauntlet: Seven Sorrows is exactly the same as all previous iterations. Essentially, players are involved in a less than gripping storyline that has them running around various worlds and killing all the enemies they come into contact with, as would be expected in a hack-and-slash game. Truly though, the storyline is practically non-existent and adds to the game in no measurable amount. Similarly, not only is the concept of the game similar to the previous Gauntlet's, but the whole design and dynamics are just recycled from previous games.
[Read more]
When Monster Hunter first came out for PS2, a friend of mine brought it over and I was immediately hooked. While other RPG's focus way too much on the more mundane details, Monster Hunter delivers plenty of action. You get to hunt and do combat with some fierce animals, and things can get pretty graphic at times. Yep, the original Monster Hunter is a very fun, and very addictive game.
So when I heard they came out with a version for the PSP, I immediately snatched it up, assuming it would be just as good as the original. And it is, for sure.
[Read more]

If you're a Harry Potter fan, you'll love the game Harry Potter and the Goblet of Fire. Harry, Ron and Hermione are back at Hogwarts School of Wizardry and Witches for the fourth year and new challenges are in their future. The game closely follows Rowling's book without the sticky relationship issues. The game keeps young players involved and presents a series of interesting challenges.
The player's job is to guide Harry, Ron and Hermione through various locales and situations and to solve puzzles, fight nasty creatures and assist Harry in the Triwizard Tournament, as well as lend him a hand when he faces the evil Voldemort at the game's climax. This game is a true challenge or all of Harry's fans worldwide.
[Read more]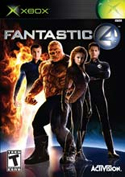 If you've seen the movie, "The Fantastic Four," you will love the game. Slight changes have been made to the classic storyline to bring the game up-to-date for modern audiences, but basically, the story is the same.
Four scientists go into outer space and find themselves in the midst of a radiation storm. When they return to Earth, they find that they have super hero power. They find themselves the center of attention, which is what they want least.
[Read more]
The Chronicles of Narnia: The Lion, the Witch and the Wardrobe is a video game based on Disney's recent film, which in turn is based on the book by C.S. Lewis. It is a fantasy adventure game that will take players into the world of Narnia, where they will solve puzzles and participate in a bit of light combat.
The game follows the film quite closely and players see some footage from the movie when they set up and close each segment of the game. Each level is interesting and presents a series of unique challenges to keep the player's interest piqued. The game requires some deep thinking to keep players on their toes.
[Read more]
If you are a fan of the strategic RPGs (role playing games) you are in luck.  The Japanese favorite, Fire Emblem, has finally come to the United States with its newest edition Fire Emblem:  Path of Radiance. 
The story starts out with the entire land of Tellius at war.  The land is filled with humans and half human/half beasts.  You alone have the ability to end the war.  Lead and command a band of mercenaries that hold their loyalty to you and only you.  Together you fight out epic battles to win victory over the forces of the Daein Kingdom.
[Read more]
If you are looking for an action game that lets you home in on your primal instincts, then you should give Far Cry:  Instincts a try.  This game features an engaging story with dramatic sequences.
You begin on a boat as the character, Jack Carver.  Jack is thrown off his boat into the ocean.  A hail of bullets is upon him.  He is confused and not sure what is going on.  Jack must swim to a nearby island to seek cover from the bullets.  Seeking shelter in the jungle, he finds a strange organization of soldiers that seem to be up to something.  Rather than become the hunted, Jack decides to become the hunter.
[Read more]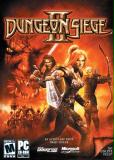 Dungeon Siege 2 from Microsoft has finally arrived. The original was plagued with a few key hindrances, although it was widely considered a very good game. Microsoft made the smart move of attempting to fix all of the problems while expand on the positive aspects of the game, something many forget to do when developing a sequel. These moves helped to make Dungeon Siege 2 a solid RPG.
Dungeon Siege 2 really ended up accomplishing many of the goals that were intended for it. Dungeon Siege 2 is simply one of those games that just gets all of the basics right and has the right amount of unique concept and ideas to set it apart. The original game had the action spot-on and it contained some inspired visuals for its time, but now the sequel improves upon those and fixes the problems a more challenging difficulty level, a longer storyline, and overall it has enough new concepts call it a true sequel.
Similar to the original game, Dungeon Siege 2 is also a fairly easy to grasp RPG. The core of the game mechanics themselves are very similar to the original game. Rather than controlling a single character and then having a couple support characters, Dungeon Siege 2 allows the player to control up to six characters in a party at once, something that isn't too common for RPG's.
Upgrading in Dungeon Siege 2 is very unique in the RPG world and offers quite a bit of customization over how the characters develop and improve. Unlike other games, a characters class is mainly determined by what that character does in battle. When leveling up, characters than earn skill points which the player can attribute to a variety of skills. One thing that is important to know is to focus on the important skills, primarily the ones directly affecting your characters class, rather than trying to be proficient in everything (you will only end up with a very weak character).
Fighting in Dungeon Siege 2 is controlled primarily by selecting a character(s) and then right-clicking on the desired target. From there, you can press one of a few simple buttons to have the other characters in the party do certain things, such as all engage in melee against the enemy, or simply let the AI control the other members of the party. While in combat, there are a decent number attacks and a good selection of skills and magic attacks to choose from.
Dungeon Siege 2 uses the same graphical engine as the original Dungeon Siege. While the original game truly did look good when it came out, now the engine is quite dated. Dungeon Siege 2, although improved greatly and carrying some beautiful special effects, definitely shows the signs of this dated engine and, for the most part, isn't overly impressive. Environments can be somewhat bland, characters a little under detailed, and the animations repetitive and poor in cases.
The sound aspect of the game, however, is quite a different tale altogether. The game has an excellent audio department that really shines in its special effects. The music isn't awe inspiring by any means, but the clings and clangs all sound perfect and are always right on cue. Just moving throughout the game, fighting the battles, and engaging in ordinary tasks sounds excellent, improving the overall quality of the game.
Dungeon Siege 2 isn't an epic RPG that will grip fans and produce tons of followers, however it does succeed in delivering an original, fun experience that most RPG fans will enjoy. If you love RPG's on the PC, then Dungeon Siege 2 should definitely be considered for purchase.
If you enjoy beating the tar out of people while following a captivating tale, then get ready for the best of the Dead or Alive series!  Dead or Alive 4 is making its way to the newest console, the XBOX 360.  Dead or Alive is one of the most popular fighting games around.  The fact that the newest version is coming to the famed XBOX 360 console makes it that much more desirable!
The new technology of the XBOX 360 console allows for greater visual effects and a more realistic 3D environment.  Dead or Alive 4 promises to be one of the most visually impressive games of its time.  When you play, you will feel like you are literally in the game!  The graphics are outstanding!  The character models are stunning and the backgrounds are absolutely breathtaking.  XBOX 360 truly makes the game real!
[Read more]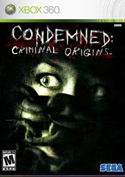 If you are looking for a game that will care you to death then you should give Condemned:  Criminal Origins a try.   Condemned is a first person action game that is sure to make your skin crawl.
You play the game as FBI agent Ethan Thomas.  Ethan is on the hunt for a serial killer in order to clear his own name of crimes he didn't commit.  Ethan uses forensic tools to find clues that lead him to the serial killer.  His tools help him find DNA, chemical and biological compounds, detect gases, and other things.
[Read more]
True unique, original games are very hard to come by. Most companies tend to prefer putting out only the tried and proven formulas of games: the sequels, the expansion packs, the content packs, and porting the same game to other systems. For a company to attempt a new concept, that takes some courage indeed. The final results can be incredibly rewarding due to high critical acclaim of the groundbreaking new and refreshing concept, or they can crash and burn. Sadly, Combat Elite: WWII Paratroopers falls into the latter category of such games.
Combat Elite attempted to dive into an area that is rarely touched. Although WW2 games are common, the fact that the game attempted a third-person RPG setup of the game made it truly unique. Essentially, it's like a Baldur's Gate except using paratroopers and Germans instead of warlocks and trolls. Such a concept could have indeed been successful if only it had got the fundamentals right. But Combat Elite ends up being too basic and flawed to do the job right.
[Read more]
City of Heroes delivered a pretty solid experience. It allowed gamers the rare opportunity to play as comic book heroes in an enticing new MMORPG game. However, it did suffer from repetitive mission concepts and some clunky features. Now, City of Villains has arrived. Although brethren to City of Heroes, it contains many of its own new features and, thankfully, is actually a pretty decent game.
From the launch of City of Heroes, gamers everywhere were wondering why the villains got no lovin'. The game really did felt empty with having thousands and thousands of characters running around and using their superpowers to do what's right. Well, sometimes gamers just want to do what's wrong, and that's exactly what City of Villains intends to address by adding in these darker characters and entirely new environments in which to perfect the character's villainous abilities in.
In City of Villains, players can customize their made characters by first choosing a basic character type and then from the physical aspects hair to their chests to their arms to their feet, etc., all the way to outfitting their new characters with a wide variety of cool outfits and snazzy accessories. Of course, all of this first begins by selecting the Archetype and there are five selections available: the brute, the stalker, the corrupter, the dominator, and the mastermind. Each comes with their own unique abilities that can be usefully exploited.
Finding a good group to play with is very important to enjoying the City of Villains experience. As with most MMO games, being in a group is extremely beneficial for defeating missions and advancing faster all while sharing the experience with others. The Archetype's unique and fun abilities, while powerful and engaging, can simply be not enough for tackling certain missions when they are used alone. However, in a group consisting of other Archetype's and by combining each one's unique abilities and powers, the group quickly becomes a powerful adversary and beating a mission, whether it be the basic "destroy this" style of mission or a more complicated and difficult boss battle, become much easier and more enjoyable.
While most missions are basic and straight-forward in their nature, later missions do become more rewarding and fun in two ways. Obviously, more experience is at stake and better items and accessories can be found, but also the plots to the missions begin to be longer and involve more intricate twists and turns, better engaging the player into the game and making the victory of completing the mission that much more pleasant and rewarding in the end.
City of Villains offers some pretty basic combat. It rides the middle ground of being engaging enough to keep the game fun and interesting while not trying to overload the player. Luckily, the combat system is designed efficiently enough so that during the recharge of attacks it is easy to preload the next actions to properly suit the situation whether it be summoning a new minion, healing a character, or using a special power.
Thankfully, City of Villains also offers a PvP mode. While it isn't overly innovative and really could have involved more (i.e. a heroes vs. villains type that would connect the two games), the PvP mode is engaging and should please many gamers. PvP is enabled in pre-determined areas of the game, each carrying its own level limit that characters must be above in order to be allowed to compete in the combat. However, what should be mentioned is that the PvP combat tends to allow to many characters to engage at once. Sure, in concept this could create a frenzied, fun experience, but in reality it makes it so that even high-end computers will find themselves slowing down severely due to the overload caused by so many players.
It isn't World of Warcraft by any means, but City of Villains looks decent for an MMO game. The engine is the same as that of City of Heroes with only a few minor additions and improvements. This means that character models aren't overly detailed or flamboyantly pretty, but the environments tend to be very expansive, well laid out, full of alleyways and places to explore, and overall very well designed and constructed. The special effects are sparkly indeed but definitely nothing that will catch a player's eye for too long. Overall, the graphics hold their own but won't draw in any gamers based solely on them alone.
It is sad, but most of City of Villains audio comes directly from City of Heroes. Particularly, attacks and villains' powers all sound the exact same as those from City of Heroes. Indeed, the music also really doesn't seem to grasp the evilness that should go along with the game and its villain premise. Really, the game could have used a big pick-up and overhaul in the audio department.
If one enjoys the game, there is indeed much reason to replay it.. Sure, veteran players will find the game repetitive, but newcomers who have never played City of Heroes before will find the experience in City of Villains to be a very enjoyable one. There are plenty of missions to be played that offer hours and hours of gameplay time. As with most MMO's, if a player enjoys it then that player will find a lot of reason to play the game more and more.
While City of Villains isn't the most original, innovative, or technologically advanced MMO game ever made, it still gets its job done in terms of being a solid, fun game with plenty to offer gamers. It has a lot of features and a unique concept that at the very least should be appealing to those looking to play as a comic book villain.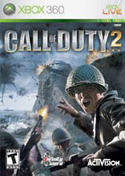 Do you like the intense action of realistic war games?  Do you want an overwhelming battle experience?  Do you want bullets to zip past you constantly?  If any of these sounds like something you may be interested in, then you may enjoy Call of Duty 2.
Call of Duty 2 is probably the best and most realistic World War II game inexistence.  Never before has the feeling of defending freedom and becoming a hero felt so real.  This game is the second in the series.  It offers more realistic battles, stunning cinematic-like graphics, intense game play, and more intelligent AI.
[Read more]
Battlefield 1942 was one of the most heralded games of the year. It's unique blend of vehicle control, solid graphics, addictive gameplay, and massive multiplayer support made it an instant hit. However, the past is the past and it is time to move on. Battlefield 2 has arrived, and it is bringing a whole new set of rules. The prestige of past games means nothing to the present, but Battlefield 2 disregards that as it heads straight into battle armed to the teeth with new features and the same old fun.
While it may not be the game of the year, Battlefield 2 really does embody the original game and does well to highlight its positive aspects while at the same time adding new features and improving on the Battlefield name. Indeed, Battlefield 2 does offer a similar experience that any fans of the series will quickly feel comfortable with due to its similarities however it expands and improves just enough so that it gives gamers a good reason to go out and purchase this great multiplayer game.
[Read more]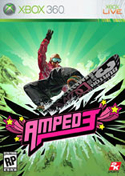 Finally, it has arrived. After two successful installments in the highly prestigious series, Amped 3 has hit shelves for the Xbox 360. Most of the hype generated for the game has been minimal due to Microsoft selling the license of Amped and a couple other of its sports games to 2K Sports, the new force on the field of the sports genre. So the real question now arrives: does Amped 3 repeat the quality of its predecessors?
Although that question will be answered later, there are a couple strange aspects of Amped 3. Namely, one must wonder why it was developed exclusively for the Xbox 360. Despite the fact that, in the past, Amped has been Xbox exclusive due to Microsoft owning the license, now that 2K Sports owns the license, it is truly a strange thing indeed that the game would only appear on Microsoft's next-gen console.
[Read more]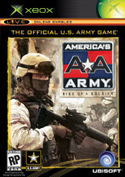 Games released by the army, needless to say, don't occur very often. It is even more rare for such a game to actually be decent by today's standards. America's Army, released for the PC a couple years ago, was actually more than decent. Hell, it was a damn good game in most respects. However, the game was entirely free and paid for by tax payer dollars, and a paid console counterpart was expected from the beginning. This counterpart has finally hit stores in the form of America's Army: Rise of a Soldier. Does it live up to its PC brethren?
The very first unique aspect that gamers will notice in America's Army: Rise of a Soldier is the RPG like elements that have been blended in to this first person shooter. By completing marksmanship training, obstacle courses, and other boot camp style training missions with good scores, players earn valuable skill points that can be used to upgrade your very own soldier. By completing all of the training with high scores, players can make their very own super soldier to control by having high skill efficiencies in such traits as leadership, marksmanship, strength, and honor, with each trait directly effecting different performance attributes of the character.
[Read more]
We can put it in the books: games based on rappers don't make the greatest video games. Alright, Def Jam Vendetta was decent, but that's about it. Sadly, 50 Cent: Bulletproof only reaffirms these facts. It's not just that the game was designed bad, which it was, considering that it gets almost none of the gaming fundamentals right at all, but the really bad part about the game is how obvious it is that the developers put absolutely no effort into the game what-so-ever.
You see, it's one thing to at least attempt to try and make a decent game. It's a whole other obscenity to take a hot product, such as 50 Cent, and take advantage of that product by putting out the absolute worst material based on that product. Given the immense popularity of gang style games with plenty of attitude and the popularity of 50 Cent himself, 50 Cent: Bulletproof could have conceivably been a pretty decent game. In the end, however, 50 Cent: Bulletproof might as well have never have been made.
[Read more]