Must-Have Holiday Games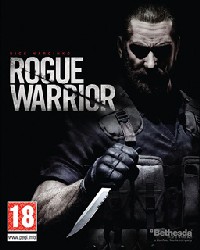 Thanksgiving is right around the corner, and that means just one thing – Black Friday and the hectic holiday shopping is almost upon us! While this is certainly an exciting time, it can also be a highly competitive one, as shoppers try to edge each other out for the most sought-after gifts for their friends and families. But fear not – one sure-fire way to enter the shopping season with the upper hand is to get a head start on what will be hot. This guide will give you the inside scoop on the best games to be released in December.

Rogue Warrior; December 1 (PC, PlayStation 3, Xbox 360,) – In Rogue Warrior, players will be transported to the Cold War era to dismantle a conspiracy that threatens to contribute to a communist victory. Mickey Rourke lends his vocal talent to the lead character, Dick Marincko, whose mission is to destroy anything and everything opposing the United States. More than 25 kill moves, photo-realistic graphics and an intense multiplayer mode will keep gamers busy all winter long.
MX vs. ATV: Reflex; December 1 (Nintendo DS, PlayStation 3, PSP, Xbox 360) – High-stakes racing and death-defying stunts are the name of the game in MX vs. ATV: Reflex, a unique racing game that offers extreme sports fans a chance to ride like their idols. New reflex controls give players more control than ever before, while a new graphics engine will dazzle with unimagined levels of detail. Dual controls enhance the stunt options and a 12-player multiplayer interface guarantees a good time.
Avatar; December 1 (Nintendo DS, PC, PlayStation 3, PSP, Wii, Xbox 360) – Inspired by the feature film, Avatar: The Game gives players the option to fight as either the RDA or the Na'vi, with each side offering customizable weapons and new skills as the game advances. More than 60 weapons and 20 unique skills will help players make most of the interactive environment that features usable vehicles and animals. The battle for the planet of Pandora even rages online with a thrilling multiplayer mode.
The Saboteur; December 8 (PC, PlayStation 3, Xbox 360) – Another historic adventure, The Saboteur is set in Nazi-occupied Paris, where players take to the streets to sabotage the German invaders with the tools and assistance of the French Resistance and British intelligence. Whether it involves blowing up zeppelins, bridges and tanks or infiltrating enemy facilities, nothing is out of question. Players will see the interactive environment change around them depending on how tight or loose the Nazi's grip on Paris is as a result of their actions.
Guitar Hero Van Halen; December 22 (PlayStation 2, PlayStation 3, Xbox 360, Wii) – The latest installment of the incredibly popular Guitar Hero franchise features 80s rock icons Van Halen. Arena rock will reign this holiday season, with 25 Van Halen songs, including favorite hits such as Jump, Hot for Teacher and Panama. Now is the time to see if you can really shred as you take on legendary Eddie Van Halen solos and 19 guest tracks. The ultimate party band meets the ultimate party game – you can't beat this.