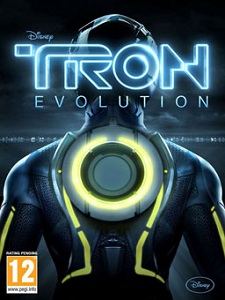 Movie tie-ins are notorious for poor visuals, repetitive game play and an overall sense of having been rushed through production, yet this is not the case for Tron: Evolution, which hit stores in late November. Although some aspects of the game, available on both the Xbox 360 and PS3 platforms, do feel a little clumsy and rushed, the overall experience of Tron is certainly a rewarding one and well worth the price tag for movie and action game fans alike.
[Read more]
If there's one thing that developer LucasArts is known for, aside from bringing George Lucas's far, far-away galaxies to game systems near you, it would have to be the gaming gold mine of witty and whimsical adventures that the company produced in the nineties. A winning formula of clever puzzles, memorable characters, and sabre-sharp writing has ensured these games a place in the most hallowed sanctuaries of interactive classics. Among these was the Monkey Island series, which was comprised of four entries in its initial glory days from 1990 to 2001.
[Read more]
Metal Gear Solid 3:  Snake Eater was a huge success.  Because of this, an expanded version was released, Metal Gear Solid 3:  Subsistence.  This version is packed with extras!
There are so many new features I don't know where to start.  First off Metal Gear Solid 3:  Subsistence includes Snake Eater along with the original Metal Gear and Metal Gear:  Solid Snake.  The game play and story is relatively the same.  Snake still uses stealth and deadly weapons to get the job done.  This includes hiding in boxes, covering himself with camouflage and snaking through grass, sneaking past guards, etc.  Weapons include:  guns, rocket launchers, and of course… close quarters combat (CQC).
[Read more]
If you liked True Crime:  Streets of L.A. Then get ready for the next installment, True Crime:  New York City.  This second installment features a new character with an attitude and a reason for it!
You play as Marcus Reed.  Marcus is a former criminal that turned to a rogue cop.  Marcus abuses his cop authority to hunt down the person responsible for murdering his mentor.  While doing this, Marcus cleans up the streets of New York City.  Undercover, Marcus gets involved in gangs, murders, crooks, and his past.
[Read more]
Innovativeness and ingenuity are two words that many video game developers seem to leave out of their vocabularies when working on games. Most studios stick to time proven methods and concepts that produce near carbon copies of past games. Granted, these game are fun to play, but after a while this age old process of making games ends up making these titles boring and unappealing. For this reason, it is necessary to honor a developer who can step in and successfully develop a game that breaks through these overused boundaries and instead makes for itself a new path for making its game. This is where Shadow of the Colossus enters.
[Read more]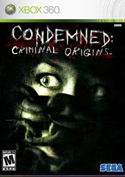 If you are looking for a game that will care you to death then you should give Condemned:  Criminal Origins a try.   Condemned is a first person action game that is sure to make your skin crawl.
You play the game as FBI agent Ethan Thomas.  Ethan is on the hunt for a serial killer in order to clear his own name of crimes he didn't commit.  Ethan uses forensic tools to find clues that lead him to the serial killer.  His tools help him find DNA, chemical and biological compounds, detect gases, and other things.
[Read more]